Sun, 03/15/2015 - 15:48
Why we got it wrong on Syria and Ukraine
This week has no shortage of grim anniversaries in terms of the news. The Syrian conflict has just entered its fifth year, and it's been one year since Russia annexed Crimea, without anyone being able to stop said annexation. But dig a little deeper and both these crises seem to have common themes: our Western leaders badly misjudged both situations.
At the height of the Syrian civil war, with front-page headlines on how Syrian President Bashar al-Assad was killing his own people, Western leaders repeated en masse that he had to go. But some, more foolishly, predicted that he actually would go. "I'm confident that Assad will go,"
said US President Barack Obama in March 2013
. "It's not a question of if, but when."
Well, four years after the start of the Syrian uprising, and with 215,000 people killed, Assad is still there. Clearly, our Western leaders sorely underestimated the Syrian dictator, his grip on power and the importance of his allies. Needless to say, the decision not to intervene against the regime in September 2013 did not help. Today, the Islamic State group jihadists have gained so much ground that some politicians are now
openly suggesting we talk to Assad
, who has
become the lesser evil
. Such a scenario would have appeared implausible just a few years back.
The crisis in Ukraine is similar. Nobody foresaw that the ouster of President Viktor Yanukovich a year ago would result in Russia annexing Crimea and invading the east of Ukraine (Moscow denies the latter). Last month,
a damning report by Britain's House of Lords EU committee
claimed that Europe "sleepwalked" into the crisis in Ukraine. It accused the UK and EU of a "catastrophic misreading" of the mood in the Kremlin. This time, Western leaders completely failed to grasp Russian President Vladimir Putin's intentions, i.e. his stubborn refusal to "lose" Ukraine to the West. According to the report, the EU's relationship with Moscow had for too long been based on the "optimistic premise" that Russia was on a path to becoming a democratic country. That turned out to be a costly mistake. The conflict in Ukraine has now claimed over 6,000 lives and brought armed conflict to Europe's doorstep.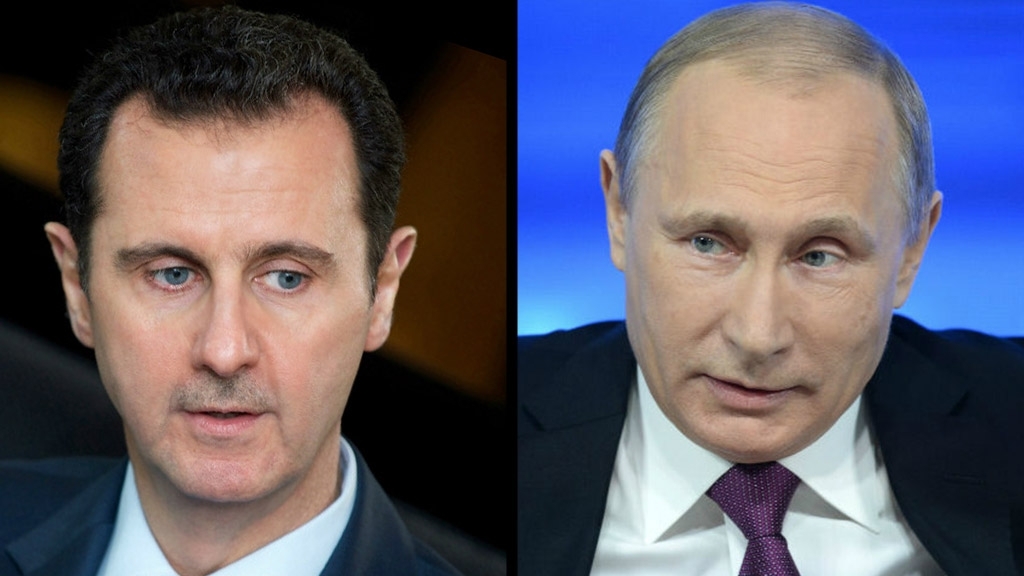 Syrian President Bashar al-Assad and Russian President Vladimir Putin. The pair are close allies. Photos: AFP
To be fair, such excessive optimism is nothing new. At the outbreak of World War I, the belligerents on both sides
actually believed that the war would be over in a matter of weeks
. How wrong they were: it would drag on for over four years, wiping out almost an entire generation of young men. And let's not forget perhaps the most flagrant example in history of us "getting it wrong": British Prime Minister Neville Chamberlain, after signing the Munich Agreement in 1938, declared that he had obtained
"peace for our time"
. We all know what happened less than a year later: Hitler invaded Poland, sparking the most deadly conflict the world has ever known.
There is a neat expression in English for this type of naïve, unjustified optimism. It is "wishful thinking". In other words, we believe something because we want to believe it. The same principle applies whether we are dealing with dastardly dictators abroad or continuing to believe in a doomed relationship at home. In each case, it's easy to be wise after the event.
Similarly, naivety is not confined to international relations. Remember all those pundits who proclaimed that the creation of the internet would
end conflict and bring about world peace
? Well, you guessed it, the opposite happened. The internet is a dream come true for extremists in general and Islamic extremists in particular.
In conclusion, Western naivety is no doubt partly to blame for us misreading the crises in Syria and Ukraine, and the protagonists in question. So what should our leaders do? Brush up on their Machiavelli? Well, that would probably be a good start. But let's face it: wishful thinking is human nature. And yes, hindsight is a wonderful thing.
Tags for all blogs :
Comments or opinions expressed on this blog are those of the individual contributors only, and do not necessarily represent the views of FRANCE 24. The content on this blog is provided on an "as-is" basis. FRANCE 24 is not liable for any damages whatsoever arising out of the content or use of this blog.