Thu, 06/14/2012 - 02:45
'The right thing to do', or plain folly: should we intervene in Syria?
Over 14,000 people have now been killed in Syria since the beginning of the uprising in March 2011, according to the British-based Syrian Observatory for Human Rights. With the UN admitting for the first time that the country is in a full-scale civil war, and with violence continuing to escalate on the ground, calls for outside military intervention are growing louder.
France and Britain, who played leading roles in the UN-backed intervention in Libya last year, are both refusing to rule out the possibility of intervening in Syria, although France is still insisting on the necessity of a UN mandate. But if Russia and China continue to block any UN Security Council resolution authorising the use of force, a "coalition of the willing" (a term sadly reminiscent of the Iraqi debacle in 2003) may have to be seriously considered.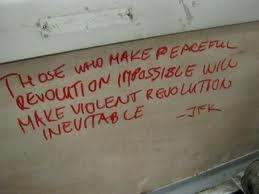 But should the West intervene at all? Opinions on the subject diverge dramatically. On the one hand, there is the argument that intervening is "simply the right thing to do" and that the West, indeed, has a moral responsibility to get involved if this means stopping or preventing large-scale bloodshed. On the other hand, there are the doubting Thomases who point out that foreign military intervention, however well-intentioned, generally only makes things worse.
Here in France, the left-wing philosopher Bernard-Henri Lévy falls into the first category of favouring humanitarian intervention. He is openly calling on President François Hollande to intervene in Syria. Lévy is not just any intellectual - he played a leading role in convincing then-president Nicolas Sarkozy to successfully intervene in Libya last year, and went there several times during the conflict. Lévy clearly hopes the new president will follow in Sarkozy's footsteps. "Assad wants civil war", he warned in an interview with France 24 last week. "The only thing to do is to stop him". The Frenchman then points out optimistically that the US Ambassador to the UN, Susan Rice, recently raised the possibility of a group of countries intervening in Syria without a UN mandate.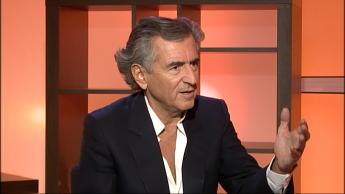 French philosopher Bernard-Henri Lévy speaking to France 24 last week. He is in favour of military intervention in Syria, with or without UN backing.
Lévy is adamant that intervening in Syria would actually be easier than it was in Libya, a view that runs contrary to the conventional wisdom on the subject. "Gaddafi was mad; Assad is not completely mad", he explains, implying that Assad would take any threat of military action a little more seriously. Lévy also points out that the Arab League is united in wanting rid of Assad, whereas it was uneasy about ousting Gaddafi last year. Finally, he claims that Syria's neighbour - and NATO member - Turkey, which has also turned its back on Damascus, would be ready to play a key role in any intervention.
While these are all valid arguments, they omit a key point, in my opinion. The Syrian regime is so much more entrenched than the Libyan one ever was - precisely because Assad is not completely bonkers like Gaddafi was. Syria continues to receive arms from Russia, and has seen military and political defections on a much smaller scale than in Libya. It is no coincidence that Assad is still in place despite a 15-month-long uprising. All of which would tend to suggest that intervening militarily in Syria would be neither quick nor easy.
Which brings us to the sceptics. An op-ed on Syria published in the British newspaper The Times a few months back made for uncomfortable reading. The journalist and former Conservative MP Matthew Parris is unequivocal in the piece. He insists that "the liberal interventionists" (such as Lévy) have no realistic plan for intervening in Syria, and are merely motivated by noble sentiment. "Revulsion comes easy. A workable plan does not", he declares. Parris fears that outside intervention would simply lead to "weapons being pumped in from all sides", not to mention Syria's neighbours such as Iran being drawn into the conflict, leading to yet more violence. "The itch to do something will be strong", he concludes. But ever since the Crusades the indulgence of that itch has usually made things worse." Gulp.
Small photo posted on the "Like for Syria" Facebook page.
Tags for all blogs :
Comments or opinions expressed on this blog are those of the individual contributors only, and do not necessarily represent the views of FRANCE 24. The content on this blog is provided on an "as-is" basis. FRANCE 24 is not liable for any damages whatsoever arising out of the content or use of this blog.