Thu, 01/22/2015 - 19:32
France's integration model: Problems in schools 'nothing new'
France is undergoing a period of soul-searching after the Paris terror attacks. The main sore point is the depressing fact that
both the Charlie Hebdo attackers and the Jewish supermarket gunman were born and bred in France
. But there were also worried reactions after some French schoolchildren did not respect a minute's silence for the victims of the Charlie Hebdo attacks, or answered back to teachers that it was "not right" to draw cartoons of the Prophet Mohammed, like the satirical weekly's journalists had done.
The past few days have seen a series of announcements on shoring up French "Republican values" (read: secular principles) in schools. On Wednesday, President François Hollande announced better training for teachers,
who have often had their work cut out for them explaining concepts like freedom of speech
. This Thursday, Education Minister Najat Vallaud-Belkacem
announced that a whopping €250 million would be spent over the next three years on measures such as "moral and civic instruction" in schools
. (Some would argue that such a need is a side-effect of secularism itself, but that's another debate).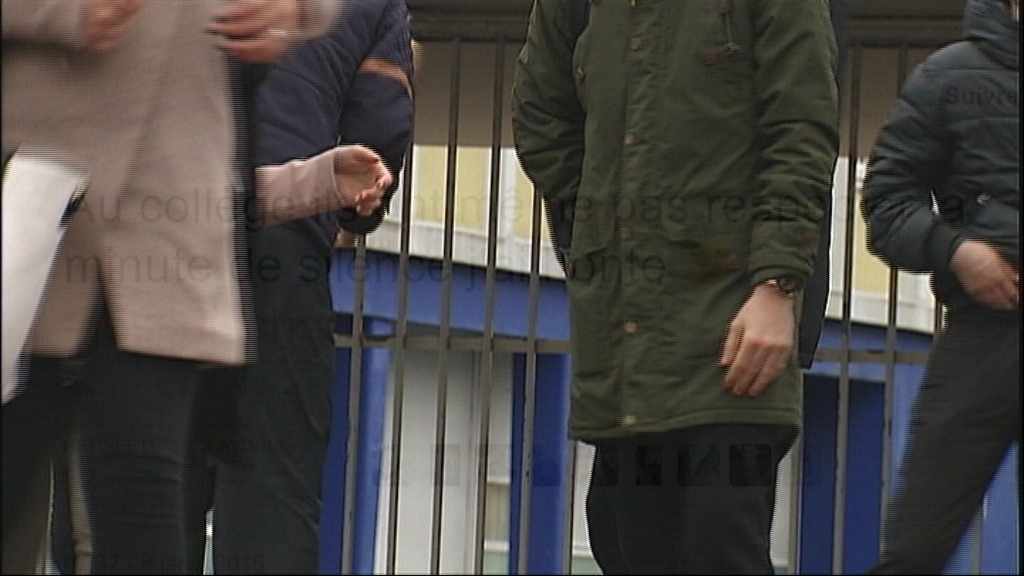 France 2 screen grab.
These measures are all to the good, and no doubt necessary. But the underlying problem is not new. It has now emerged that an inspectors' report presented to the education minister back in 2004 raised alarm bells about exactly the same issues. It expressed concern that some pupils in underprivileged areas did not respect a minute's silence for the victims of the 9/11 attacks, or the 2004 Madrid train bombings. According to the report, some pupils felt like foreigners in their own country.
But the report was never made public. Its main author, Jean-Pierre Obin, has spoken out, explaining that after two French journalists were kidnapped in Iraq in August 2004, "the instruction in all the ministries was to remain silent about any problem that could worsen the hostages' situation". But even after the journalists' safe return four months later, the report still remained in a drawer somewhere – a decision that Obin criticises today. "We can no longer put a lid on the issue like we did in 2004", he told France 2 television.
Interestingly, this same report recommended giving teachers better training on secular principles - exactly what François Hollande announced yesterday.
Click here to watch the video from France 2 (in French)
.
Tags for all blogs :
Comments or opinions expressed on this blog are those of the individual contributors only, and do not necessarily represent the views of FRANCE 24. The content on this blog is provided on an "as-is" basis. FRANCE 24 is not liable for any damages whatsoever arising out of the content or use of this blog.