Sun, 05/22/2016 - 09:16
Austrian skydiver Felix Baumgartner backs far-right presidential candidate
Remember Felix Baumgartner, the Austrian skydiver who
broke the sound barrier when he jumped to Earth from the stratosphere in 2012
? Well, it turns out the 47-year-old daredevil also has a keen interest in politics – but of the extreme kind, rather like his choice of sports. He has openly endorsed Norbert Hofer, the far-right candidate in Austria's
closely watched presidential run-off this Sunday
.
In a message and video in German
posted on his Facebook page this week
, Baumgartner calls on his fans to vote for Norbert Hofer. But his argument consists almost entirely of criticising Hofer's rival, the Green-backed Alexander Van der Bellen, an economics professor by training. Baumgartner calls Van der Bellen a "hypocrite" and a "liar". He accuses him of flip-flopping over support for the controversial
TTIP free trade agreement
(he was in favour and is now against), ridicules him for calling EU Commission President Jean-Claude Juncker an "honourable man", and calls out the economics professor for being unable to cite, during a TV appearance, which percentage of Austria's economy is made up of exports.
Baumgartner finds the Green-backed candidate to be excessively pro-EU. "Van der Bellen would be a president of lies, for whom the EU is more important than his own country and who wavers like a flag in the wind. Unsuitable to be president, but superbly qualified to be an MEP", he said sarcastically.
He also attacks the 72-year-old over his age. "He looks old and worn out", Baumgartner wrote. "He often needs a very long time to answer simple questions and always looks up as if he is searching for the answer".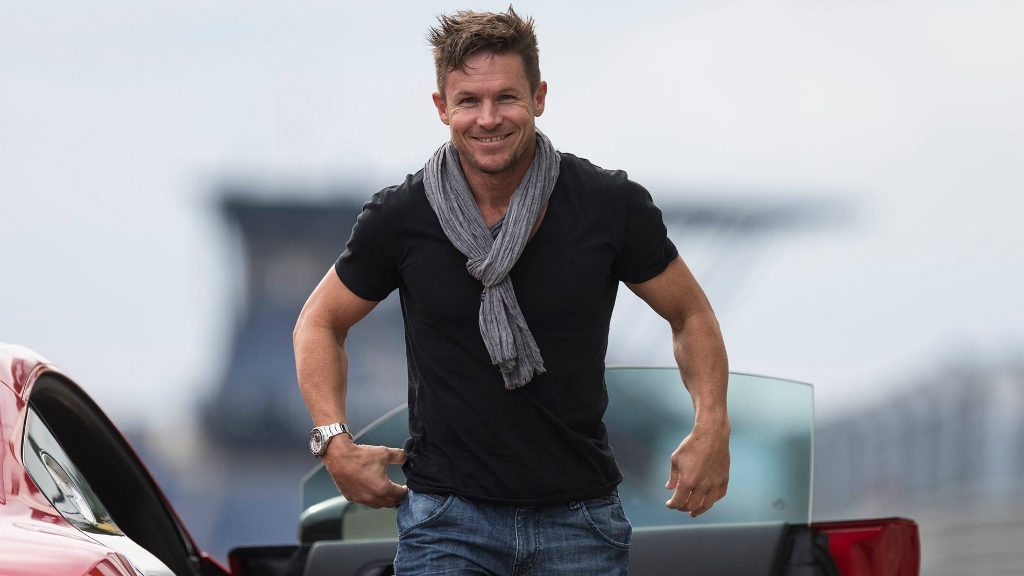 Felix Baumgartner, 47, lives in Switzerland for tax reasons. Photo posted on his Facebook page.
So what makes Hofer so great, according to Baumgartner? To find out, you have to go back to his
post from April 22
, when he backed the 45-year-old for the first round of the election. "We should give a younger candidate a chance. One who is not worn out politically and who calls a spade a spade", he said. In other words, Hofer's main selling point is simply his relatively young age.
It must be said that Baumgartner, who now lives in Switzerland for tax reasons, has a track record of supporting the far-right. In January, he declared that Hungarian Prime Minister Viktor Orban
deserved a Nobel Peace Prize for his tough anti-migrant policy
. He has also said in the past that he is
in favour of a "moderate dictatorship"
. Yikes.
Of course, rich celebrities supporting the far-right is nothing new. In France, cinema legends
Brigitte Bardot
and
Alain Delon
both endorse the National Front of Marine Le Pen. But they are a generation older than Baumgartner, who has a strong following on Facebook. At the time of writing, 6,600 people had "liked" his latest post.
Austria is currently ruled by a German-style grand coalition of centre-left and centre-right. But amid the migrant crisis and rising unemployment,
both parties were knocked out in the first round of the presidential election on April 24
. Between the two rounds of voting, Austria's centre-left chancellor Werner Faymann was
replaced by former railway boss Christian Kern
– a move that Baumgartner dismisses as a tactic to "appease" protest voters.
If Hofer is elected on Sunday, Austria would become the first EU country to elect a far-right head of state, which would be a
huge blow to centrist parties everywhere
. The post of Austrian president is mostly – but not entirely – ceremonial, and Hofer has pledged to be a "much more active" president if elected.
Comments or opinions expressed on this blog are those of the individual contributors only, and do not necessarily represent the views of FRANCE 24. The content on this blog is provided on an "as-is" basis. FRANCE 24 is not liable for any damages whatsoever arising out of the content or use of this blog.