Mon, 07/15/2013 - 22:17
Why is France's finance minister so happy?
Tasked with the ultra-important job of breathing life into France's struggling economy, Pierre Moscovici recently admitted he was working harder than he "ever imagined": 17 hours a day, seven days a week. Nevertheless, the French finance minister added that on a personal level, he was "a happy man".
His happiness may well have something to do with his attractive young girlfriend and their adorable cat. The balding Moscovici, 55, has been together with Marie-Charline Pacquot, who is just 26, for five years now. The couple have a fluffy Birman cat named Hamlet.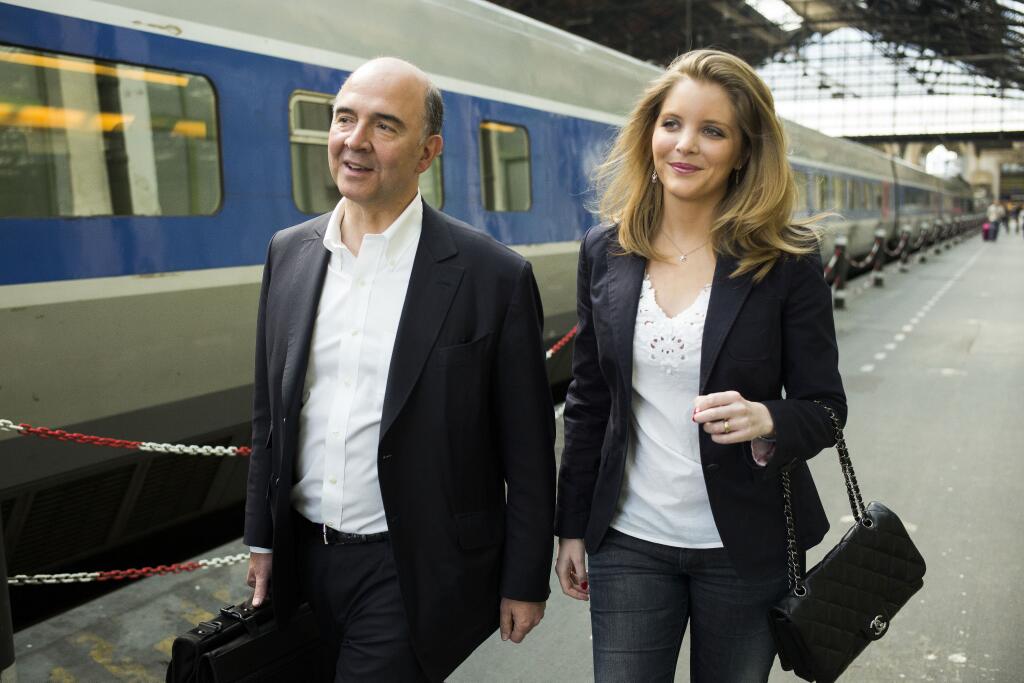 Pierre Moscovici and his girlfriend leaving Paris for some rest and recuperation. Photo posted on Twitter by Marie-Charline Pacquot.
Although the romance between Moscovici and Pacquot, a philosophy Ph.D. student from Montbéliard in eastern France, is not new, they had long been very discreet about it. The pair sued gossip mag Voici back in 2011 for taking unauthorised snaps of them while on holiday, and Moscovici only officially revealed his partner's name last year. However, Pacquot has recently stepped up her media presence, particularly on Twitter, where she regularly posts photos of the highly photogenic Hamlet (who cheekily ate her tax declaration).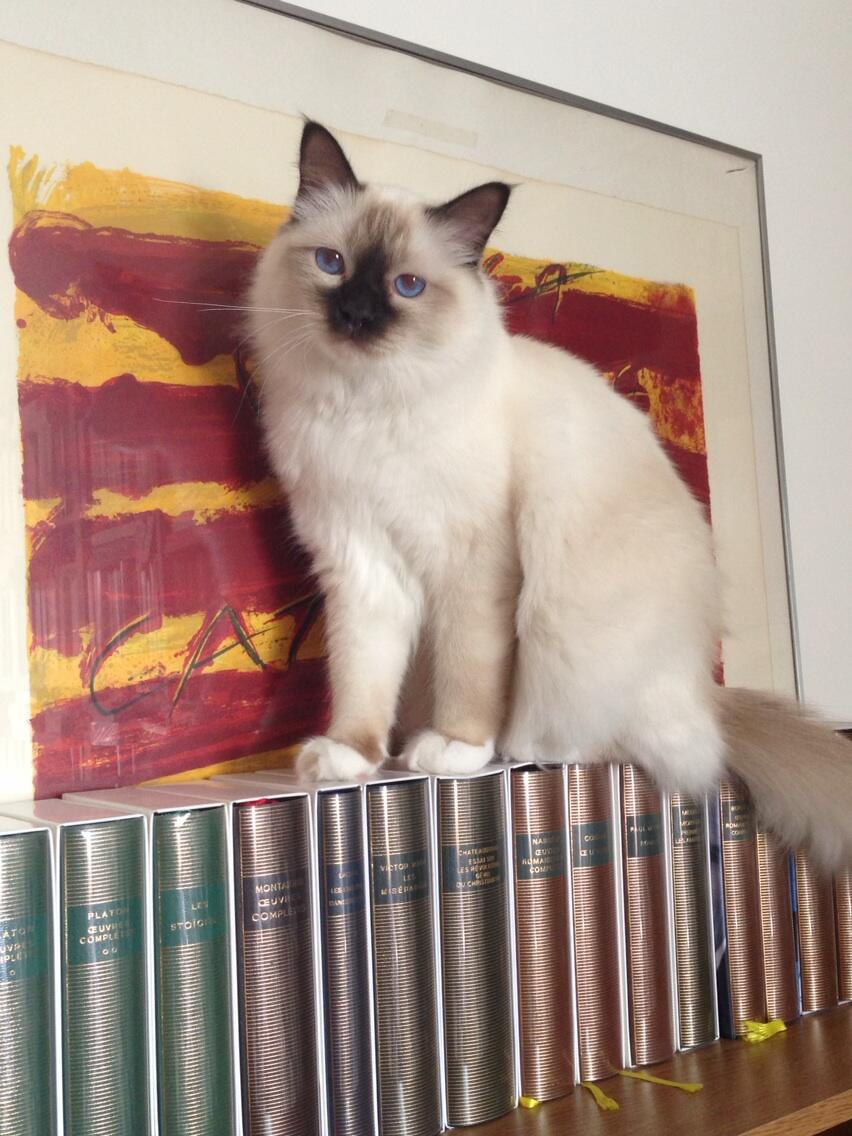 With his snow-white paws, Hamlet is a Birman - a French breed. Photo posted on Twitter by Marie-Charline Pacquot.
Back in April, when Moscovici was accused of knowing about the secret bank account of disgraced former budget minister Jérôme Cahuzac, Pacquot spoke out in the media to defend her partner. "I am terribly surprised by the number of lies told about him, and it breaks my heart", she told her local paper Le Pays. From the same interview, we also learn that the lovebirds met at a local football match, that Pacquot has "always liked being surrounded by older people" and only really noticed the age difference with Moscovici when he mentioned seeing The Who at a festival in… 1972, and that they share a common love of literature.
Long considered one of the most boring members of the French cabinet, the media coverage of Moscovici's relationship with Pacquot has helped to spice up his image. But the finance minister is back in the spotlight this Tuesday - he is appearing before a parliamentary inquiry into the Cahuzac tax fraud scandal. Will his mood remain as buoyant?
Tags for all blogs :
Comments or opinions expressed on this blog are those of the individual contributors only, and do not necessarily represent the views of FRANCE 24. The content on this blog is provided on an "as-is" basis. FRANCE 24 is not liable for any damages whatsoever arising out of the content or use of this blog.