Wed, 04/03/2013 - 22:56
Bad luck and political vengeance: the downfall of French budget minister Cahuzac
As you may have gathered by now, the former French budget minister, Jérôme Cahuzac, on Tuesday finally admitted he had an offshore bank account, following several months of flat-out denials. This comes two weeks after his resignation amid a probe into the claims. The scandal is particularly embarrassing since Cahuzac, the budget minister in President Hollande's Socialist government, was supposed to be in charge of fighting tax evasion, not dabbling in it himself.
Much has been said about how the scandal could not come at a worse time for François Hollande, already suffering disastrous approval ratings less than a year into France's top job. Less has been said about how the story came to light, apart from the fact that it was broken by French investigative news website Mediapart.
As the centrepiece of their investigation, Mediapart published a now infamous audio recording, in which a male voice is heard fretting about the fact he still has an account open at Swiss bank UBS. "UBS is not necessarily the most hidden of banks", the man, now known to be Cahuzac, is heard saying. But where does this recording come from?
The answer: from none other than an old political rival of Cahuzac's, Michel Gonelle. Gonelle is a former conservative mayor of Villeneuve-sur-Lot, in south-western France. Elected in 1993, he lost the mayor's post in 2001 when he was beaten by…guess who? Yes, that's right, Jérôme Cahuzac.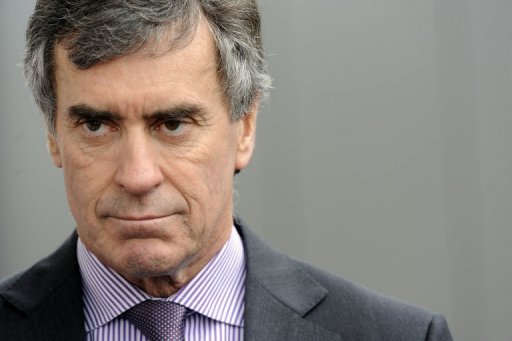 Former French budget minister Jérôme Cahuzac. Photo: AFP.
Back in 2000, when Gonelle was still mayor, Cahuzac was a local MP. One day, Cahuzac phoned Gonelle to tell him that the interior minister would be coming to inaugurate a new police station in Villeneuve-sur-Lot. Just after this conversation, Cahuzac accidentally phoned Gonelle back (as we have all done at some point with our mobile phones), but this time his mobile went straight to answerphone. Not realising that Gonelle's phone was recording his words, Cahuzac then had the incriminating conversation with his wealth manager about the UBS account.
In other words, Gonelle found himself in possession of the recording by pure chance (and pure bad luck for Cahuzac). Realising how politically explosive it was, he carefully kept it for twelve years, and only last year did Mediapart publish it. (Gonelle strongly denies he gave Mediapart the recording, but admits giving a copy to police).
It is worth asking: why did Gonelle decide to let the recording surface after so long? He had already retired from politics in 2008, so he had no political gain to expect. Perhaps he simply couldn't resist getting revenge on the man who had taken city hall away from him. That man was now budget minister, and his position would be untenable if it was revealed that he was stashing money offshore.
Reacting to Cahuzac's admission of guilt, Gonelle told French news agency AFP this Wednesday that if it hadn't been for Mediapart, "the person responsible in France for fighting tax evasion would himself have been, in the greatest secret, a big fraudster". No love lost there then.
Even before Cahuzac's confession, Gonelle had criticised the Socialist's strategy in dealing with the scandal. "If he had an offshore account […] he could have just said he had closed it before having high-level responsibilities [becoming head of the French parliamentary finance commission]," Gonelle said last month. (According to Mediapart, Cahuzac did indeed close the UBS account at that time in 2010, and transferred the money to Singapore). But instead, Cahuzac denied ever having had an offshore account and even sued Mediapart for libel. "All that makes him a liar and will cost him dearly", his former political rival predicted. Machiavelli, eat your heart out.
Tags for all blogs :
Comments or opinions expressed on this blog are those of the individual contributors only, and do not necessarily represent the views of FRANCE 24. The content on this blog is provided on an "as-is" basis. FRANCE 24 is not liable for any damages whatsoever arising out of the content or use of this blog.